As Christmas is approaching, theme parks, bars, shops and other places around the world are decorating around the Christmas theme. I hope to attract more people and increase popularity through the festival. In addition to the physical decoration, what else can't be missed by Christmas merchants? This year's red holographic fan product has become a new theme display product on the occasion of Halloween. It has attracted the attention of many consumers. As the hottest holographic display product in recent years, the LED fan rotates and lights The bead shines, with the aid of the POV visual retention principle of the human eye, to achieve the naked eye 3D visual effect. In themed festivals, merchants using holographic fans can not only combine Halloween-themed content for holographic display, but also display product advertisements. Realistic naked-eye 3D effects help merchants increase their popularity during the festival.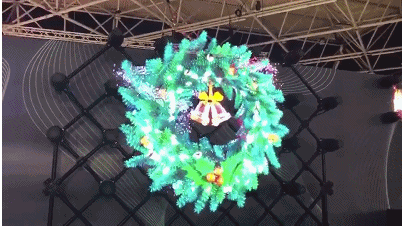 In themed events such as Christmas, how can holographic fans be displayed to help businesses attract people and show them at festivals? Recently, some businesses have released video effects using holographic fans combined with Halloween for theme display. This device called Enno Holographic Fan has a strong sense of experience in addition to realistic naked-eye 3D effects. The Christmas theme content is uploaded to the holographic fan through the mobile APP, and the Christmas tree that emerges out of nowhere appears with a burst of smoke, and it also dissipates at the same time. Animated images of Santa Claus continue to appear, high-definition imaging and realistic and stable holographic product performance, showing the three-dimensional effect, the picture displayed by the device is as if in front of the eyes, consumers feel the holiday atmosphere, but also be realistic Attracted by the naked eye 3D effect.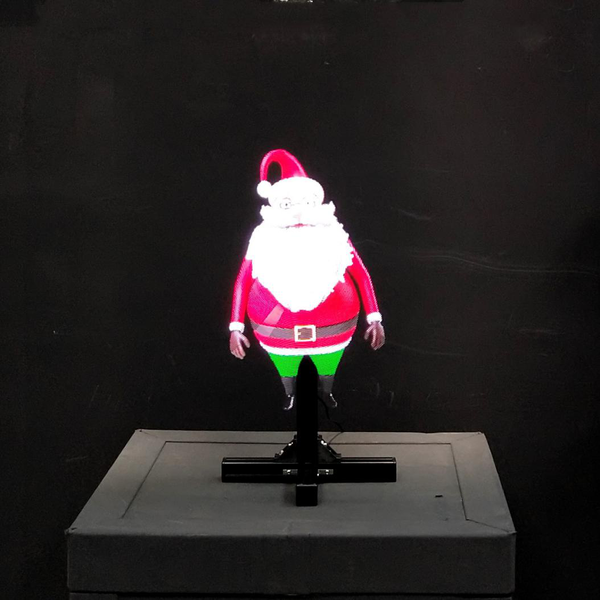 In addition to a single display, Eno Optoelectronics Technology holographic fan products can also achieve joint screen display. Multiple ETS-65x holographic fans can be used for splicing joint screens to achieve the same large-scale display as traditional LED screens. High-definition imaging can be achieved in imaging. In the exhibition, with the help of Coyce's mature holographic fan splicing technology in the industry, it can achieve high-definition imaging overall higher than 720. At the same time, in the display of the screen, it can do With both detail and overall display, the holographic picture is more realistic and the theme is more vivid.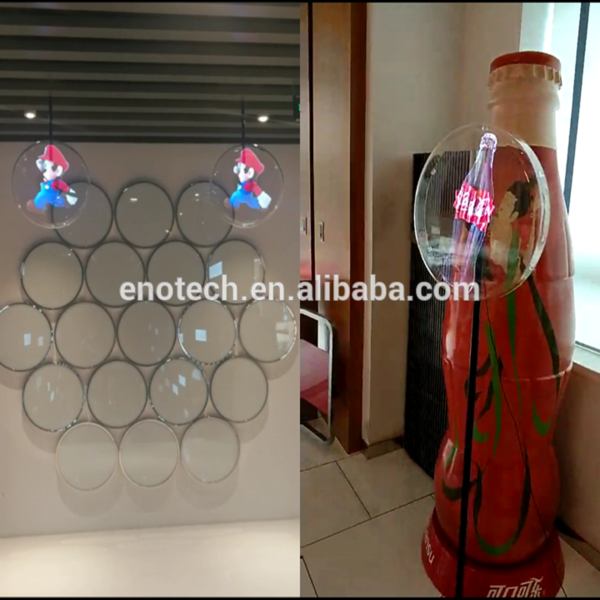 Enotech holographic fans can be displayed in single, multi-unit, hanging, placing and moving modes. The combination of the theme display during the festival and the daily product display can play a top-level 3D effect, giving consumers a high-tech 3D experience and attraction, and playing an important role in draining businesses. Compared with traditional LED screens, holographic fans have gradually become the first choice for display screens.