Domestic black technology attracts hot debate: holographic fans are coming, cool 3D screens lead the naked eye 3D era
Some time ago, some foreign netizens visited a certain exhibition in China and recorded a video. In this video, a booth on the booth looked ordinary and placed in a transparent cover. However, when the staff turned on the switch, it was empty Gorgeous lighting effects appear in the cover of nothing, and the image of the people composed by the light is vivid. Foreign netizens praised after seeing it, and reached more than 3 million reposts in a short time. Many foreign bloggers are also interested in this amazing product. After the explanation, everyone knows that this is not a new product of a high-tech company, but a 3D dazzling screen advertising machine independently developed by a Chinese company.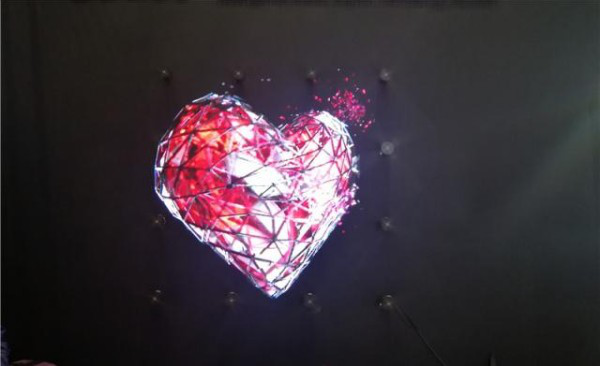 After so much speculation from foreign netizens, many domestic investors have discovered such a huge opportunity. That is the new 3D advertising machine. At the Shanghai International Advertising Technology and Equipment Exhibition held on March 5th at the Shanghai Hongqiao National Convention and Exhibition Center, this exhibition attracted more than 2,000 related companies from more than 100 countries to participate, and the exhibition area exceeded 230,000 square meters. Among many exhibits, the emerging areas of digital signage, digital display and LED products are particularly noticeable. As an innovative product full of sense of technology, the 3D fan has attracted a lot of audiences, as well as many foreign investors consulting related technical content.
The 3D smart dazzle screen developed by Eno Optoelectronics Technology is based on this 3D fan, and further technical improvements and performance improvements have been made. Its projection function is mainly realized by the leaves composed of many LED lights. When these leaves rotate at high speed, the light will form a visual staying effect on the human eye. This novel and cool light projection method does not require the help of other auxiliary equipment You can achieve the effect of naked eye 3D. Viewers can view the projection from multiple angles, and even the details are very clear. Excellent picture quality and sufficient light.can ensure the viewing effect of the audience without affecting vision.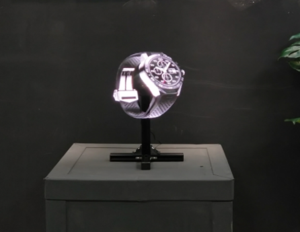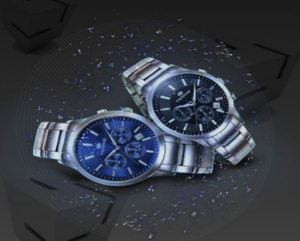 The concept of 3D was originally applied in the field of VR, which caused a huge capital boom at that time. However, it was soon discovered that under the current hardware equipment conditions, the effects that VR equipment can achieve are only part of the visual effects. It is awkward, difficult to develop, poorly adaptable, and some users even experience the symptoms of halo 3D. Many shortcomings have made VR devices a frustrating invention, and their application fields are limited to games, movies and television, not to mention advertising. The 3D dazzle screen solves this problem perfectly.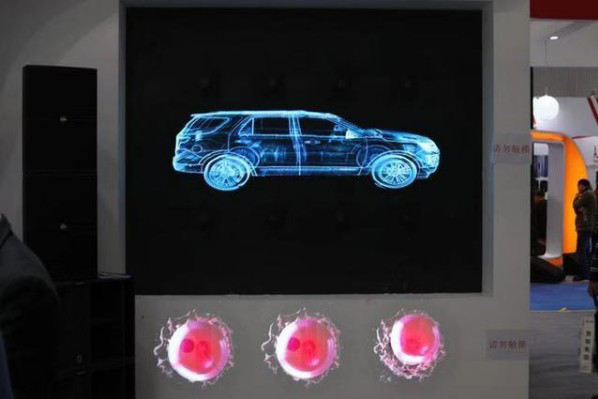 The device itself is small and light, and there are three types of installation methods: wall-mounted, floor-mounted and portable. These methods can be perfectly adapted to all occasions. Whether it is a railway station, an airport, a subway or other areas with high traffic, or exhibitions, product launches and other urban places, 3D dazzling screens can quickly exert their effects. The high performance and high duration of the equipment bring high cost performance. Compared with similar advertising equipment, it has an unparalleled advantage in terms of cost. China has great policy support in terms of holographic projection technology, and a complete industrial chain is contracted by many domestic manufacturers. Cheap labor costs give the product research and development advantages.
At the Guangzhou International Lighting and Audio Exhibition, the appearance of 3D dazzling screen advertising machine made many investors notice this emerging field. The market is currently in a blue ocean state. With the recovery of the offline real economy, presumably more offline advertising will choose this product full of sense of technology. Large manufacturers similar to Coyce have increased their investment in related technologies, strived to build more stringent technical barriers, and developed new core products. I believe that in the future holographic industry, new advertising methods will have their uses.